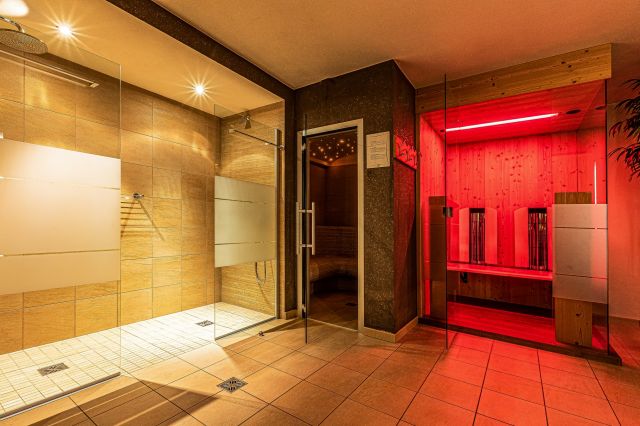 Wellness
and relax
A sauna in the Dolomites: healthy moments for mind and body
Dolomite nature, activity, outdoor life and wellness: the ingredient for a dream holiday! At the Residence Ciasa Mirasas in Alta Badia you will have all of this. The wellness area has been designed down to the smallest detail to give you a moment of wellbeing for both mind and body.
The wellness area includes a Finnish biosauna, an infrared cabin, a steam bath and a relaxation area. The benefits are well-known: the steam will help to eliminate toxins and impurities from your skin, making it smooth, and it will have a pleasant muscle relaxation effect. An ideal practice to regenerate yourself after a long day on the paths or on the slopes. The feeling of total relaxation will also involve your mind, which will be completely free from any thoughts or sources of stress.
Afterwards, enjoy a few more carefree moments in the relaxation area, where you will find fresh fruit and some good herbal infusions, what else?